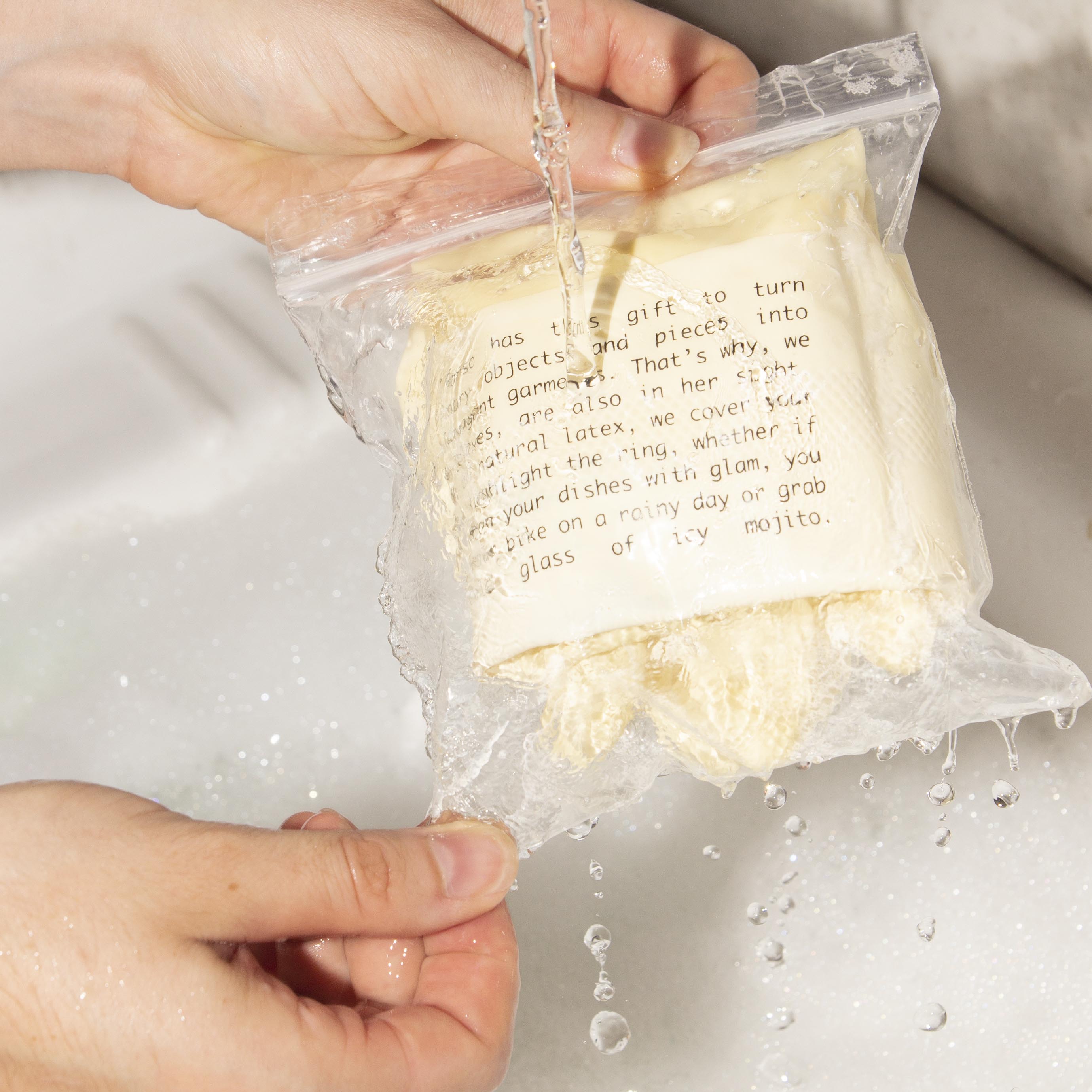 La Manso
branding and packaging
This plastic jewellery brand needed a way to present itself in a non serious manner, so we decided to go with an object as packaging, two latex gloves screen printed with the logo and information. Project with Èlia Bagó.
Red Light Radio


artwork for Woody'92 show
Theme of nevermore is a monthly radioshow Woody'92 has at Red Light Radio, in Amsterdam, witch invites a designer/artist every month to visually represent the show and help build a narrative.
Hivern Discs
HVN054 - Cleveland - nDSi2x12" Vinyl

Artwork for one of the most recognized electronic underground music labels, Hivern Discs. Double vinyl, offset printing, silver ink on the front and back.
Tiempos
s. 23x19cm / perfect binding / soft cover.

Final degree project, an investigation about the connection between graphic design and electronic music in Barcelona, to try understand the historic trajectory of the city and create my own spin on it.

The book explores the flyer as a comunicative tool, that played a big role in the city and now is decline. My proposal (Tiempos) re-interpretes the flyer to make it interesting in todays world. The CD gave the opportunity of printed graphic and digital files, in an affordable solution. 100 CDs where given for free to promote the party at Barcelona's best electronic music shops.


Verano 2017
s. 13x17cm / stapple binding / CMYK print

One summer worth of photos in a compact size book, which its structure is not lineal or time based, but its narrated by an album meant to be listened while you look trough the book.




Overdrive
s. 13x17cm / perfect binding / softcover

Overdrive gets its name from a personal sensation, the sensation you're being fed with political news 24/7, creating a overdrive of information and at the same time misinformation.